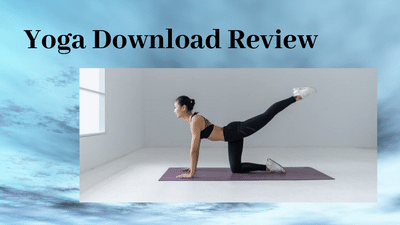 As a beginner, I'm looking for an online yoga provider that can offer me relevant classes, hold my interest, keep me coming back for more and allow me to develop my practice. What about you – what are you looking for? With so many different sites out there we are spoilt for choice! This Yoga Download Review will provide you with all you need to know to decide if this is the one for you, whatever your level.
The Review…
Provider name : Yoga Download
Website address : www.yogadownload.com
Pricing & subscriptions; : Many of the classes are free, others are available to buy individually or as part of a package. There is a 2-week trial on offer for $1. Monthly, quarterly, biannual and yearly subscriptions are available. (Please note prices throughout this review are shown in U.S. dollars – payments from outside the U.S. are subject to current exchange rates.)
Quick summary : Founded in 2006, Yoga Download is an online yoga provider, boasting 250,000 members from 56 countries across the globe. There are more than 1,500 classes available from beginner level to advanced intermediate.
Table of Contents
Getting Started With Yoga Download
There are several options available to you when you get started. You can sample more than 120 free classes, you can sign up for the 2-week trial, you can purchase individual classes and whole programs, or you can subscribe to be a member of this growing organisation. All of these options are covered in more detail below.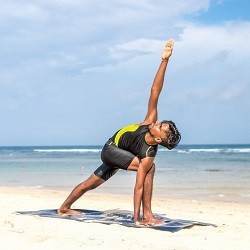 For me personally, I have a good understanding of yoga but limited practical experience so my initial interest was in what beginner classes were available. For those completely new to yoga, this is a great place to start. There's a section especially dedicated to the newcomer which covers the benefits and different styles of yoga and you can choose from over 70 individual classes from different styles.
But Yoga Download isn't just for the beginner. There are hundreds of courses and packages that are suitable for the advanced beginner, intermediate and advanced intermediate levels. In addition, there are classes suitable for all, regardless of level.
Download Overload?
The classes are not just filtered by level. You can also search by style, teacher, length of class, intensity, channel and media. If you Browse By Focus on the "Classes" tab you are given even more search options including :
The most popular classes – 25 pages of classes rated 5 stars by members
Objective – for example for detox, back pain, weight loss, flexibility
Focus – including cardio classes, evening yoga and yoga for athletes
Body parts – such as abs, back, legs
Pose type – e.g. for balancing or doing the splits and twists.
Whilst it's amazing to have so much choice and so many options, I wondered if this might be overload for someone completely new to yoga.
Also, I felt the menu could be tidied up a little. I was surprised to find a link to a merchandise page under the "Classes" tab. For me, the user experience would have flowed easier if merch and other sale items were clustered together e.g. clothing, music and retreats.
However, the site is fairly easy to navigate once you know your way around a little.
Try Yoga Classes For Free
If you're completely new to yoga, or if you have some experience but want to give something different a go, why not try some of the free classes available? These are a great way to get an idea of different styles and whether or not they are for you.
There are 7 free classes for beginners, 23 for advanced beginners, more than 30 at intermediate level and 17 for advanced intermediate. There's also another 49 for all levels, so once again you really are spoilt for choice and there is something for everyone.
2 Week Trial & Monthly Standard Membership
A 2-week trial will set you back just $1. Or you can get the monthly standard membership for $12 per month. Both of these options include unlimited streaming of all classes, 2 free class downloads and half price programs and packages. Click on this banner…
Unlimited Subscriptions
These include unlimited streaming of all classes, unlimited downloads and unlimited programs free. Costings as follows :
Monthly @ $18 per month (*discount available @ $12)
Quarterly @ $40 for 3 months (*discount available @ $30)
Biannually @$70 for 6 months
Yearly @ $120 per 12 months (*discount available @ $90)
*To apply discounts to these prices, go to the "Classes" tab and click on "Yoga Challenge." Scroll down and click on the relevant link under "COST" to apply code at check out.
Packages and Programs
Bespoke packages are available for beginners, for healing back pain, for weight loss, for detox and for those who spend a lot of time at a desk. Other tailored packages focus on fitness and strength, relaxation and restoration, wellness and therapy, chakra alignment and much more.
You can either buy (or gift) the full packages, or you can buy the classes individually. One or 2 are free. The rest are between $3.99 and $6.99, so this option isn't so cost effective. However, all classes are included if you have an unlimited subscription. (See above)
There are also a number of daily challenges you can sign up to with classes ranging from 10 minutes to half an hour each. These include the 5-Day Evening Yoga course, ideal for those who need to de-stress, switch off and relax after a hectic day at work.
Also, at the time of publishing, there's a 21-day interactive challenge running. I really like the idea of this – you can join in at any time, but for upcoming challenges you are given advanced notice so you can sign up and join in from day 1. There's a platform where you can interact with fellow members and challengers to share encouragement, achievements, feedback and general comments.
I love the idea of signing up for a "live" challenge. It's great to be able to do online yoga from home – or anywhere – but in most cases you'll be on your own and will miss out on the support of others. With interactive challenges, you can enjoy the advantages of both approaches.
Again, you have the option to buy individual classes or the full course, unless you have an unlimited subscription, in which case the challenges are included.

Additional Information
Other information and resources on the Yoga Download website include :
Clear definitions of classes, intensities and styles
More than 100 instructor profiles plus periodic "Featured Teacher" articles
20+ audio / video items for teachers to enhance their classes
Free app available for Apple and Android
Details of yoga and meditation retreats in Tuscany and Morocco
17 pages of musical tracks and playlists available to buy
Video and printable pose or asana guides
Some really interesting and informative blog posts
You can share your Instagram posts through #youcangoyouromway
Other Good Stuff – Well Done YDL!
Yoga For Peace – this is a free 6-month membership for active military, veterans and peace corps. Yoga and meditation has so many benefits, including helping those with Post Traumatic Stress Disorder. It's great to see organisations giving something back to those who serve their country.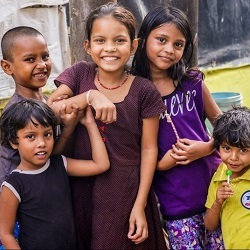 Charities – Yoga Download supports charities such as the Give Back Yoga Foundation, American Cancer Society, Foundation for International Community Assistance, Plan U.S.A., Cambodian Children's Fund and Blighty Women's Project. They do this by donating the proceeds of certain classes, providing special yoga classes for those who are fighting cancer or who have come through the other side, improving the standards of living in under-developed countries and providing child sponsorship.
Is Yoga Download For Me?
Does Yoga Download offer relevant classes?
The answer to this is most definitely yes. There are loads of relevant classes and something for everyone regardless of level, experience, strength, flexibility and so on.
Will Yoga Download hold my interest?
Again, yes. As well as the amount of classes available, there are loads of interesting articles on the blog roll about yoga, meditation, healthy eating and so on.
Will I be coming back for more?
Yes. I tried a number of the free classes, which I enjoyed. I've just signed up for the 5-Day Evening Yoga Challenge. I'm considering the 21-Day Interactive Challenge after that.
Can I develop my practice with Yoga Download?
Yes. My plan is to be well into yoga by the time I'm 50. Now is the right time to start for me, and I'm looking forward to getting into some of the more advanced styles and levels…bring it on!!!
To start your Yoga Download journey, click this banner…