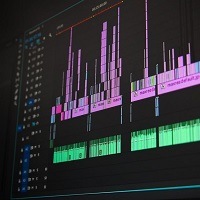 This post is for anyone wishing to find out more about how sound therapy works and some of the different methods. You will find below details of  music and sound healing courses that will help you to do that. They are all online and range from free, introductory courses to paid diploma programmes.
There is also a section towards the end with guidance about how to become a professional Music Therapist with easy access links to the relevant organisations.
Healing with sound can be used to treat all manner of health issues including stress, depression, anxiety, Alzheimer's, dementia, behavioural disorders, cancer, autism and so much more. It can be used on children and adults, as one-to-one therapy or in group sessions – in the home, the hospital, rehabilitation centres and so on.
So, whether you're just curious about what sound therapy is, or if you're interested in healing yourself and helping others, I hope you find the information here useful as you progress on your personal path.
Free Courses and Resources
Mildred Ryan – Online Sound Healing Course
Visit the Mildred Ryan website to sign up for a free introductory course on sound healing. This course is for anyone wishing to find out about the basics of sound healing, and how it can be used to improve health and vitality for themselves, friends and family.
The course is split into 3 sections.
Section 1 covers an introduction to sound healing. It explains in detail how it works and what the benefits are. You will learn about using intention to heal and the 6 key elements to working with sound.
Section 2 covers the healing gift of your voice, how to create healing sounds and how to send sound to different parts of your body.
Section 3 covers singing bowls – some of the different types, how to choose them, how to play them and how to create a sound bath.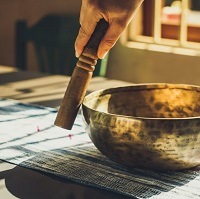 The course itself is divided into 6 video lessons and there is a downloadable e-book which summarises the course content. There are practical exercises to build your confidence and experience and there are 2 audios included as well – one is a guided relaxation and the other is a sound bath.
When you have registered for the course you are also invited to join the Facebook Sound Healing group which could be useful for connecting with like-minded people, general support and any questions you may have moving forward.
When subscribed to the Mildred Ryan email list you will also receive occasional bonuses as well as ongoing support.
There are other paid courses available as well as CDs, MP3s and Mildred's book "Golden Steps to Inner Peace, Happiness and Enlightenment." However, there is no obligation to purchase anything. As Mildred herself says, she just wants to spread the word and share this course globally – to the more people the better.
This course is a good starting place and a well delivered introduction to healing with sound.
The Sound Healing Academy – Sound Healing Training
This course is mainly delivered by Tony Nec, Principle of the academy, with a 25-year background in healing, coaching and training. Again, it's an introduction giving the basics of sound healing which you can use for yourself, family and friends. Click here to visit the website. Go to Online Courses on the menu and click on Free Courses to register.
The course is broken down into 5 video tutorials which cover :
Vocal toning – the importance of using your voice to express yourself, some simple techniques to build confidence and practice exercises for making different sounds
The use of instruments – singing bowls and tuning forks – but if you don't have these it doesn't matter. You can just use your voice.
Projecting sounds and tones to different parts of the body
Working with vowel sounds to tone the chakras
Working with one syllable sounds (bija mantras) and specific notes to heal the chakras
Using intention to heal.
The course itself is very interactive and there are a number of practical exercises you can repeat for healing yourself and others.
There are downloadable resources such as 2 chakra charts, 2 audios – one of which is a healing combining chakra affirmations with crystal singing bowls. The other is a guided meditation along with written instructions.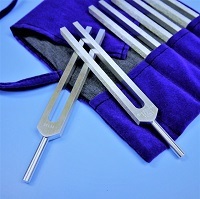 This course is completely free but there are a number of paid courses available, either online or as workshops which are delivered in the U.K, U.S.A. and Australia. The Sound Healing Academy has been providing sound healing training since 2003 and donates 10% of its annual profits to it's associated charity The Sound Healing Foundation.
Again, there is no obligation to make a purchase through the website. The academy's mission is "to spread the benefits of sound healing throughout the world, especially to people and regions where health is chronically challenged."
Overall, another good introduction to the basics of sound healing.
Low Cost Courses – Udemy
Founded in 2009, Udemy is the largest online training provider in the world. It offers over 100,000 different courses to more than 40 million students. The courses are not nationally recognised but their low cost makes them attractive for those who wish to learn without the need for official qualification.
All courses come with a 30-day money back guarantee and can be completed in your own time – there are no course deadlines.
The Theory of Sound Healing (By Simone Vitale)
136 students enrolled, rated 4.6 stars out of 5 by 29 student reviews.
Price : €44.99 at time of publishing. Note that courses are regularly offered at a discounted price for limited periods. (Click here for your local currency / current course fees and course link.)
This is a theoretical course which teaches "the fundamental principles of sound healing for aspiring sound and music healers."
You don't need any musical experience to enrol on this course – just an interest in the subject.
What the course involves :
There are 32 lectures which cover the following :
Introduction (including the philosophy of sound healing)
Frequency (hertz, standing waves and octaves)
Overtones (what they are, how they work)
Resonance (including Schumann resonance)
Sound and the nervous system (brain wave entrainment, the nervous system and binaural beats)
The energy field of the body (the chakra system)
Sound healing instruments
The human voice (mantra, sound and meditation)
The music of the spheres (Pythagoras and Kepler)
This course is jam-packed full of the basics of sound healing, explaining the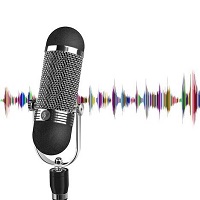 different aspects of what sound healing is, how it works and the impact it can have on us physically and psychologically. The focus is on the theory of sound therapy as opposed to sound healing techniques. The approach is scientific but easy to follow and clearly set out.
Included is lifetime access to the course itself and any future updates. Course format is written and video and there are downloadable resources including a 76-page booklet.
Learn Sound Healing (By Medicine of Sound)
144 students enrolled, rated 4.6 out of 5 stars by 45 student reviews.
Price : €12.99. at time of publishing – usually €99.99. Note that courses are regularly offered at a discounted price for limited periods. (Click here for your local currency / current course fees and course link.)
What the course involves :
There are 25 lectures covering
Introduction (including using your intuition and choosing the right instruments)
Sound bath instruments (including sections on 8 different instruments, using the voice plus which notes correspond to each of the major chakras)
Gong section (on buying and playing)
Add ons (an overview on using crystals and natural substances in healing)
Important things to note (including setting the tone for a sound healing session)
Conclusion (with suggestions regarding making money.)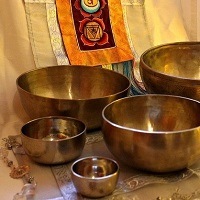 Whereas the previous course was geared towards the theory of sound healing, this course is much more focused on the instruments and the production of sound. It's delivered in a very simple and straightforward style. Again, no experience is necessary – just an interest in the subject and a willingness to follow your intuition when it comes to producing sound.
Taught via video and written materials. Lifetime access and downloadable resources included. The course comes highly recommended and is suggested not just for the complete novice, but also as an excellent addition to current healing methods for yoga teachers, reiki practitioners and so on.
Centre of Excellence
If you're looking to step it up a few notches, The Centre of Excellence offer over 1,000 online courses. These cover different subjects including complementary therapy, life coaching and fitness and wellbeing to name just a few. Any of these can be completed in your own time without having to worry about deadlines if you have other commitments. For sound healing, they offer the following…
Sound Therapy Diploma Course
No previous knowledge or experience of sound healing is necessary for this course. It's recommended for anyone who wishes to find out more about the subject, or for therapists who want to learn how to incorporate sound healing into their existing practice.
The course is split into 8 modules with an assessment at the end of each.
Energy – and the science behind healing, including quantum theory
Healing With Sound – including entrainment and cymatics
Beyond Listening – including sound waves and understanding our ears
Chakra Energy – and chakra sounds
Voice Therapy – including chanting and mantras
Gongs and Forks – how do they work?
Drums and Bowls – making sounds and how to heal
Therapy in Focus – including becoming a sound therapist.
This course is also available as audio only priced at £10. See website for details.

Music Therapy Course
Requirements are a background in music if this course is for you. Alternatively, if you, a friend or loved one are about to undertake music therapy, this course is recommended so you can gain a good understanding of what it is and how it works.
This course is split into 9 modules, with an assessment at the end of modules 1-8.
What is Music Therapy – covering some of the history and how it is used
Models of and Approaches to Music Therapy – including types of therapy and contemporary frameworks
Some Interventions to Music Therapy – on working with clients and improvisation
Music Therapy for Mental Health – and behavioural issues
Music Therapy for Children With Autism – including an understanding of autism
Research in Music Therapy – why it's important and what the future holds
Music Therapy and General Medicine – including pain relief
Real Life Experience and Cases – including learning disabilities and dementia
Course Overview including next steps.
Each of the courses (Sound Therapy Diploma and Music Therapy) :
Cost £147, with course length of approximately 150 hours
Are level 3 courses, awarding 150 continued professional development (C.P.D.) points upon completion. (This is a standard across the UK whereby most professions require their employees to keep their skills and knowledge updated on an ongoing basis.)
Are registered with the Complementary Medical Association (C.M.A.), and you can apply for membership to the association when you have completed.
Award you Centre of Excellence and Continued Professional Development certificates upon completion.
Offer a Certificate of Achievement and Learner Unit Summary from ABC Awards. (One of the leading organisations providing support and services to the education sector in the U.K.) – available by request for an additional £15.
Becoming a Professional Music Therapist
If you're interested in becoming a Professional Music Therapist, you will find an overview below for qualification criteria. Actual requirements vary from country to country so I've included links for easy access to some of the major organisations' websites.
Generally speaking, you will need a degree or equivalent in music in order to be accepted on a specialised music therapy education programme e.g. a postgraduate degree.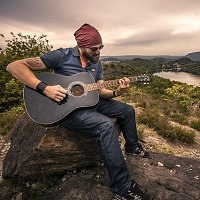 If you don't have a formal music qualification, you will need to demonstrate a high level of competency in music and have a relevant qualification such as an undergraduate degree or equivalent in teaching, social work or something similar.
Most education providers will prefer you to have 1-2 years relevant work experience – paid or voluntary – when accepting you on a course. Music Therapy courses are generally 2 years full time with a requirement to complete 1,000 hours plus of practical / clinical experience either before or after the course.
Upon completion of your postgraduate degree or equivalent, you will be expected to register – and remain registered – with the relevant governing body in order to practice professionally.
Click on the links below for more info :
For the U.K.
The Health and Care Professions Council (H.C.P.C.) and The British Association for Music Therapy (B.A.M.T.)
For the U.S.A.
The American Music Therapy Association (A.M.T.A.) and The Certification Board For Music Therapists (C.B.M.T.)
For Canada
The Canadian Association of Music Therapists. (C.A.M.T.) and Canada's Higher Education & Career Guide
Worldwide
The World Federation of Music Therapy (W.F.M.T.) and  The International Society For Music Education (I.S.M.E.)
Conclusion
These are just some of the many courses that are available but I hope this article has given you a good idea of what to expect from different levels of training. If you're so inclined, why not take advantage of the free resources that are available, and please share with others who might also be interested.
If you're considering going further into sound healing, or any other form of healing, check out the Udemy website for low cost options, or Centre of Excellence if you want a more in-depth programme.
Music and sound therapy can be very rewarding, whether just for yourself, for friends and family, or as a professional career. I hope that whichever level you're interested in, you find what you're looking for to help you progress. Do let me know how you get on or leave your questions and feedback below. I would love to hear from you.
Thanks, Jane.