Overview
Full Title – Essential Oil Safety : A Guide for Health Care Professionals (2nd Edition)
Published – 2014 (First edition 1995.)
Authors – Robert Tisserand and Rodney Young BSc, PhD.
Synopsis – Within this reference book you will find 400 essential oil profiles, which include components, hazards and risks, and dosage and dilution guidelines. In this second edition there are now more than 200 constituent profiles as well as new chapters on bodily systems. This essential oils guide is methodically laid out with meticulous attention to detail and answers any questions the professional or student may have regarding the safety of aromatherapy and essential oils.
Click here for Amazon pricing / format options.
About the Authors
Robert Tisserand 
With 50 years experience, Tisserand is a world authority and pioneer in the field of aromatherapy and essential oils. He authored the first aromatherapy book written in English in 1977 – "The Art of Aromatherapy," and with his scientific approach he continues to educate and raise awareness of the benefits and safe use of essential oils. In 1988 he founded the Tisserand Institute (www.tisserandinstitute.org) and he is an advisory board member for the medical journal "Complementary Therapies in Clinical Practice." His associations include the National Perfumers Guild (www.naturalperfumers.com), the International Federation of (Professional) Aromatherapists (www.ifparoma.org / www.ifaroma.org) and the Alliance of International Aromatherapists (www.alliance-aromatherapists.org). The latter granted Tisserand a Lifetime Achievement Award, and he serves on the research committee.
Rodney Young B.Sc., Ph.D.
Young trained as a chemist and gained his B.Sc. then Ph.D. in medical chemistry. Working as a research chemist in pharmaceuticals for many years, Young had a particular interest in botanical medicine and natural plant products. He has had numerous scientific works published and is on the advisory board for the "Journal of Herbal Medicine" and the "Journal of Alternative and Complementary Medicine." He currently serves on the Tisserand Institute advisory board (www.tisserandinstitute.org.) He has also taught at various universities in the U.K.
About the Book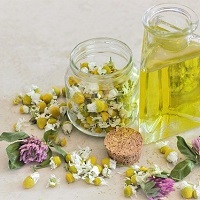 At the beginning of the book it's brought to our attention just how much misleading information there is out there regarding the safe use of essential oils – from the scientific and non-scientific community alike. Serious concerns and considerations are highlighted regarding, for example, the use of inferior quality essential oils and the adverse effects these can have on individuals, on research and therefore on our understanding of aromatherapy.
The differences between hazard and risk are clearly explained and we are made aware of the authors' aims to set thoroughly researched safety guidelines without being under- or over-cautious. Recommendations are made, taking into consideration current guidelines, regulations and legislation, as well as filling the gaps where no previous guidelines existed.
We are given an overview of the different application methods and the many uses of essential oils from everyday cosmetic products to clinical preparations for treating cancer.
The book includes a section on extraction methods, different compounds and chemical structures, how constituents can affect the body and how different chemotypes affect the composition of oils. There is a large amount of information on intentional and unintentional contamination by products including pesticides and solvents, and the effects contamination can have on oils and the end users.
Within the book you will read about the different adverse reactions from different types of toxicity – causing issues ranging from minor skin conditions to death – from contact with the skin, oral ingestion, inhalation, pessaries and suppositories. We are reminded that there are toxic substances all around us in foods, paints, medicines, toiletries, cleaning products and so on. By assessing / reducing risks and identifying hazards safety guidelines are informed.
There is also concern over the "passing off" of oils i.e. those that do not contain what they claim to. We find out what methods are used today to ascertain exactly what an oil contains.

Despite the scary figures and some worrying data, adverse reactions to essential oils are minimal and many are caused by exposure to undiluted oils. In this book the controversial issue of using neat oils is addressed, citing when it may be O.K. and when it definitely is not O.K. to apply them undiluted. With regard to accidental exposure there is much that can be done to avoid problems for example, if there are kids around – KEEP OUT OF REACH!!! Poisoning can prove fatal.
There are so many factors that can affect the absorption of oils including dosage, skin type, age, physical and psychological health, genetic factors, diet, body fat, long term alcohol abuse, the time of day and more. We also learn how the bodily organs have different metabolic rates and processes, and how these affect functions such as detoxification and excretion.
This book is unique in the way it details the interaction between certain oils and conventional medicine, how the oil may inhibit the effectiveness of certain drugs and possibly induce adverse side effects.
The specific effects on organs and the body systems are covered extensively; there is a chapter devoted to each of the 7 systems referred to. In total there are 400 essential oil profiles including key constituents, hazards, contraindications and dosage, nicely laid out in an A-Z format. Likewise there is an A-Z style guide to over 200 constituent profiles including chemical class, adverse skin reactions and carcinogenic / anti-carcinogenic potential.
All the information in this book is extremely well referenced. Towards the end of the volume are sections on general safety guidelines including first aid procedures, storage and waste disposal. There's also an easy to find A-Z of clinical safety as well as further resources for information.
How is this book different from the others?
This book is the most in-depth essential oils guide of its kind. Never before has such a well researched and evidence based volume been published. It is also the first of its kind to examine the relationships between essential oils and conventional medicine. With Tisserand at the helm, he has the confidence of the people and as a world authority his reputation proceeds him.
What are the pros?
With the amount of time, effort and research that has gone into the subject, this book can save practitioners and professionals much of their own time and give them the peace of mind that everything they need to know about essential oil safety and more is here in one book.
Each chapter is neatly summarised, so if you get slightly lost along the way (or switch off as I did a little) with some of the chemical jargon, you can still keep up with the subject matter.
---
---
What are the cons?
Throughout the book there is mention of animal testing which may be upsetting to some. It does however discuss alternatives and gives an overview of legislation which differs between countries. It also looks at what is being done to bridge the gap between US and European practices and legislation for example.
Some of the language can be difficult to understand for those new to the subject and / or with limited medical and scientific understanding. However, the clue is in the title…it's intended for professionals.
Finally, the hardback is heavy and bulky but this shouldn't necessarily be a problem if used as a reference book at an aromatherapy practice, for example.
Summary
Would I recommend this book?
If you're new to aromatherapy I wouldn't suggest this as your first book – maybe further down the line should you wish to progress further with the subject. Although on the whole this book is clearly written and easy enough to understand, at times as you stumble across the technical jargon it can be off-putting.
For practitioners and students most definitely yes. It's an invaluable tool for current practice and future learning. As the title states, this book is for health care professionals and is an excellent go-to resource for any day to day queries or clarification. It covers everything you would need to know and more about the safety of essential oils.